Szczegóły oferty
Global Head of HR
Goldman Recruitment
OFERTA NIEAKTUALNA
zjednoczone emiraty arabskie
Data dodania:
2018-12-20
Data pierwszej publikacji:
2018-12-17
Data ostatniej aktualizacji:
2019-01-17
Data wygaśnięcia:
2019-01-16
Warunki zatrudnienia:
Umowa o pracę, Pełny etat
Poziom stanowiska:
Dyrektor / członek zarządu
Pochodzenie oferty:
pracuj.pl
APLIKUJ NA STRONIE OFERTY
Opis oferty pracy

Goldman Recruitment is a leading Polish consulting company specializing
in recruitment using Search & Selection and Executive Search methods.
Our ambition is to provide the highest level of service, ahead of the market
and creating a new standard in the personal consulting industry.

www.goldmanrecruitment.pl
For our client, a global manufacturing company we are looking for qualified candidates for the position of Global Head of Human Resources.
Global Head of HR

Responsibilities:
oversees global HR team (EMEA and APAC) and all aspects of HR operations, including, but not limited to, management of the global HR budget,
responsible for providing direct reports with ongoing feedback, coaching, and development opportunities,
manages and oversees all human resources functions and processes, including, but not limited to, recruiting, employer branding, performance management, compensation, benefits, payroll and HR administration,
ensures, in conjunction with legal, organizational compliance with local employment laws,
ensures that HR initiatives are aligned with organizational strategy,
acts as a strategic partner to the Management Board and Senior Leadership Team on HR and organizational development matters.
provides strategic guidance and day-to-day advice to the Senior Managers related to personnel matters,
manages and continually improves the organizational approach to total rewards, inclusive of base compensation and other rewards and recognition approaches,
links rewards with performance management processes within budget parameters,
designs strategy for organizational culture,
develops and maintains organizational leadership principles and values,
leads organizational communication on strategic human capital topics.
Requirements:
12+ years of HR experience including 3+ years of HR Director experience,
a global perspective with the ability to successfully adapt to a continuously growing and changing environment,
solid knowledge HR processes in global manufacturing company,
strong organizational skills and the ability to use independent judgment in prioritizing tasks to meet or exceed deadlines,
proven ability to work in a fast-paced environment and manage multiple projects,
superior work ethic, accountability and ownership of work,
demonstrates the ability to solve difficult problems with effective solutions.
The offer:
attractive tax-free salary and bonus,
company car,
social benefits.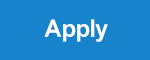 Jeśli zainteresowała Cię ta oferta zobacz również:
Brak aktualnych ofert o podobnym charakterze do wyświetlanej oferty